1 tag
Design patterns: command pattern
In our pizza sessions we are currently looking at a variety of design patterns. I am a big fan of using design patterns because they provide best practices for a lot of software development issues. One of the simplest but very powerful design patterns is the command pattern. Basically the only thing the pattern dictates is that there is a command interface (or base class) that states that...
How we organized nearshoring
In January of 2013 we've started a team of software developers in Minsk. We did this because we needed more flexibility when it comes to up scaling our workforce and found it difficult to find good developers in the Netherlands. [[MORE]] Our vision on near shoring We want to make sure there is no distance between our business and the development team. I personally do not believe in...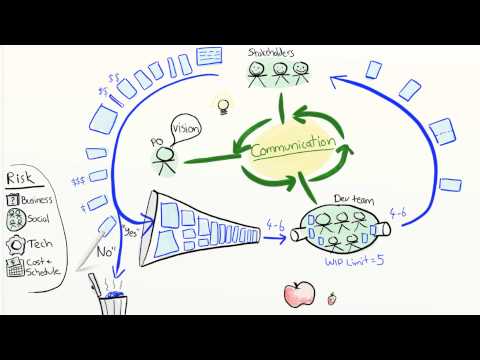 2 tags
Organize pizza sessions
As a team we decided a year ago to organize what we call "pizza sessions". They are 2 hour sessions after work hours for training, coding dojo's or whatever else we would like to do to become better software developers. Our recent sessions have been about development patterns. In the upcoming blogposts I will make shorts summaries on the subjects because I believe it's...
3 tags
Does agility still need control gates?
I'm very enthusiastic about Agile software development. I believe it fits the way people want to work and it brings out the best in people. There is one downside though: every now and again I run into people who oppose everything that could loosely be associated with "old-style" project management. I think this is a bad thing. For one because these "old" techniques...
3 tags
The heart of Agility
What's the essence of Agility? Sure we have the Agile manifesto, but what does it mean for a developer? I'm sorry to say, but too often I hear people say: "hey listen we do scrum, so we are Agile".[[MORE]] OK, so what exactly is it what you do then? "We do, stand-ups and retrospectives and we have a scrum master and a product owner and last but not least we have...
A PO's Perspective: Lose the negativity →
jcmarsh: I read an article recently which talked about the impact listening to negativity has on you. I firmly believe in order to succeed you must surround yourself with people who have a positive influence on you. If you wake up in the morning and are immediately slammed with negativity, you are bound… Read more
3 tags
On architecture in an agile environment
Although there is no agreement on the precise definition of the term "software architecture", I believe it is one of the most essential disciplines in successful software development. It is also one of the most difficult ones, especially in an Agile environment. After all, how do you design a system if you are delivering working software every sprint. [[MORE]] My idea on agile architecture First...
3 tags
Do you assign storypoints to bugfixes?
This is a question that can cause quite some discussion when talking to fellow agile developers. Before giving you my view on using storypoints for bugfixes let's first make sure we have the same viewpoint when it comes to bug fixes.  [[MORE]] When I'm talking about bug fixes, I do not mean work that came out of a sprint and was NOT DONE. Stories that go into a sprint should be...
2 tags
A PO's Perspective: Visualization →
jcmarsh: We hear a lot at TLC about the art of "failing well." This post is about a milestone we had and how we have turned it into a huge learning experience. We release new features, functionality and bug fixes in what has historically been referred to as a patch, but we now call it a Release. Over… Nice story from the trenches: read more
Planning for Failure: The Problem with Using Hours... →
planningforfailure: I was recently asked my opinion on using hours and days for estimates instead of story points for stories in a sprint. Usually when I ask most organizations why they want to use hours instead of points I get two responses. It's what we've always done. We want to be able to measure how… Read the whole article
3 tags
TDD is not about testing
I have been working on my TDD skills the last couple of months. When I discuss the use of TDD with colleagues it strikes me that many times someone questions what the use of a given test is. When for example I would be making a "person" object and this person should have a name. I would write a little test that could look like this: [[MORE]] // GIVEN Person person = new Person();...
3 tags
Having an online review meeting
At the end of every two week sprint, as all scrum teams do, we have a review meeting. Most of the time involving the internal stakeholders for such a meeting wasn't a big problem. If they are in the office, they usually are willing to give us an hour of their time.  [[MORE]]My goal however, is to also involve our customers in the review sessions. Our software is mostly used in big...
4 tags
"I've combined all the blog posts on our product backlog wall in to a..."
– Download the document
3 tags
Rant on seniority
I've been working in IT as a developer and currently CTO for 13 years now. Most companies would consider someone working as a developer for over 13 years a senior developer. But I don't like to look at myself as a senior developer.  [[MORE]] So why don't I? Am I not good at my job? No, that's not it. I love my job and actually I think I'm quit good at it. So...
5 tags
Product wall details: maintenance section (4/4)
This is the last post in my series on our product backlog wall. The first posts were about the strategic section, the backlog section of the wall and the scrum section of the wall. This post describes how the team combines maintenance work with doing scrum.[[MORE]] I believe many teams struggle with the unpredictable nature of maintenance when working in scrum sprints. Our company is no...
4 tags
Product wall details: scrum section (3/4)
This is the third post in my series on our product backlog wall. The first two posts were about the strategic section and the backlog section of the wall. This section describes the way the team visualizes our sprints. Our scrum board has 6 sections.[[MORE]] The story section (1) Our scrum board is a pretty default scrum board with user stories broken up into individual tasks for the team to...
"Choose a job you love, and you will never have to work a day in your life."
– Confucius (via clogish)
4 tags
Product wall details: backlog section (2/4)
This is the second post in my series on our product backlog wall. The first post was about the strategic section on the far left of the wall. This section describes the way I visualize the product backlog. This part of the wall consists of 5 sections. The roadmap The first column is the roadmap. This column has already been discussed as part of the strategic section of the wall. I only mention...
Scrum Gallery
agileanarchy: I stopped using powerpoint slides in my Scrum workshops in 2008, shortly after I had created a deck I was especially happy with—a very visual deck. Rather than discarding the slides I printed them out on card and since then have used these to cover the walls of the training room, creating a "Scrum Walkthrough". The participants use this as a point of reference throughout the...
4 tags
Product wall details: strategic section (1/4)
I've had a couple of requests to give more details on how we've created our product wall. As I said earlier the wall consists of a couple of sections: a strategic section, a backlog section, ascrum board, a 'victory' board and a maintenance board. In this post I will dive into the strategic section of the board in more detail. The strategic section of the board has two purposes. It serves as an...
2 tags
Our new Product backlog wall
We've recently installed a new product backlog wall. Those of you who've seen the old backlog wall know I'm a big fan of visualizing. The old wall only visualized the product backlog, but we had separate whiteboards for our sprint backlog and our maintenance (kanban board). Because our team had to move to a different location, we saw the opportunity to integrate all the...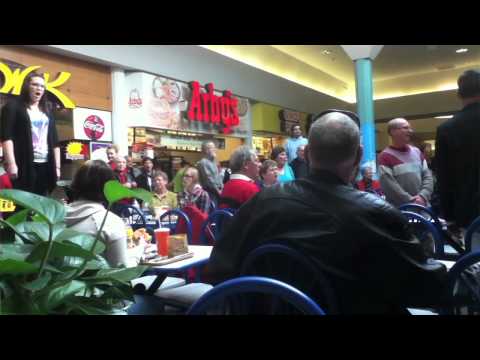 2 tags
Keep learning
What do Agile, CMMI, waterfall, scrum, kanban, prince2 have in common? … the people who came up with the initial ideas all sincerely wanted to improve software development. Where they right? … who knows, I certainly don't. Enjoy an open mind This post is called "keep learning". I wrote this post because I don't believe there is a single method that holds all the answers on software development....
3 tags
How to prevent waterscrum
One of the problems Scrum teams face when adopting scrum is becoming a cross functional team. Often a scrum iteration winds up to be a mini waterfall with a design, build and test phase. But if this is what the team wants, then what is wrong with it? - You may reply. Well to be franc there are two issues with teams working this way. Burning tasks over delivering value First of all teams who are...
3 tags
The secret to prospering companies
Do you know which variables control the outcome of a project? Usually the answer refers to a famous triangle of dependencies: time, deliverables and work. More often than not managers tend to change the work factor by trying to put more people on a project. Driven by a desire to maximize efficiency and meet contracts, people are forced to switch from project to project to fill in the gaps....
4 tags
Prioritization and value estimation exercise
How do you prioritize your backlog? For me the challenge is to get the company to agree on concrete choices instead of elaborating on ideas we might need to pursue in the future. In this article I'll show you an exercise I used hoping that it will help you and that it will generate some good advice for me. Some background info I started with a list of about 12 epics that bubbled up over the last...
2 tags
Discussion on prioritizing
How do you prioritize your product backlog? A product backlog prioritized (or ordered) on business value is one of the most important artifacts when using scrum. How you prioritize however remains somewhat of a mystery. Would you please share how you have prioritized your backlog and what excercises you use:
4 tags
Using the product vision board
Some time ago Roman Pichler blogged about a product vision board he came up with to visualize future product development. I am a big fan of Roman's book on agile product management and decided to give it a try with my stakeholders. Structure of the board The board consists of six questions you need to answer: Who are my target customers and users? Which needs will the product address and how...
4 tags
Agile strategy sessions
The starting point of any good product backlog would obviously be a solid product vision. But getting there proves to be quite a challenge for the majority of companies (our own not excluded). This is the first article in a series on how we implemented agile product management at my work and I hope it will serve as an inspiration for other agile practitioners. I'm also hoping for some good...
3 tags
So many questions, so little time.
Today we had an inspirational strategy session with Dutch learning guru Wim Veen. In preparing for this session I puzzled on how to make sure we were asking the most important questions to Wim. I thought, since we prioritize our product backlog based on value, why not do the same with the questions we wanted to ask. First I asked all the stakeholders and Wim to send me three questions he would...
4 tags
How to inventory the top product wishes
When working as a product owner how do you determine what the most important bugs, wishes and features in the software are? In my case I have a small group of stakeholders who each have their own expertise, but only listening to this small group of people would not give me sufficient information. Craving to know what is really going on in the market I try to talk to as many customers as I can,...
Q: How many agile coaches does it take to change a lightbulb?
A: One, but it takes many iterations, and the bulb has to want the change
3 tags
Using scrum in projects
It's easy to find blog articles on the internet comparing scrum to old fashioned project management methods. This comparison has always struck me as confusing because I don't see the scrum framework as a project management framework. I think if you're using scrum you will still need to add project management to run successful projects. Please allow me to explain why. Scrum has no beginning and no...
3 tags
321heinz: 108 Ideas in 30 Minutes →
321heinz: 6-3-5 Brainwriting is a Brainstorming method that generates 108 different ideas or views for any topic within 30 minutes. This is how 6-3-5 works: 1) Choose your brainstorming topic/question 2) Prepare the sheets with the topic/question and a table of 6 rows and 3 columns (see image below)
Nick Stevens - Clogish: Why Ideas vs Execution =... →
clogish: In the world of development, there's an ongoing dialogue between opposing parties which is detrimental to all of what we do. Ideas Person: I've had an idea and it's worth millions. I had the idea, so I should get the largest share of the profits. This position is usually backed up with… Great post by Nick Stevens
4 tags
Discussion on release planning
Do you involve your scrum team in release planning and why? Please share your thoughts on this topic and invite others to do so as well: If you have some time left, check out this related blogpost by Roman Pichler: http://www.romanpichler.com/blog/release-planning/release-planning-workshop/ Related articles: Using scum in project Stop messing up scrum teams! 4 reasons to give agility a...
4 tags
Stop messing up scrum teams!
Do you know them? Managers that come up to you with unrealistic software features or deadlines and then ask the famous question: "what if I gave you some extra manpower?". They really make me want to scream, which in general isn't a good idea when talking to your manager. So in all calmness: here's why I think this idea of extra manpower doesn't work. A software engineering team is like a...
1 tag
4 tags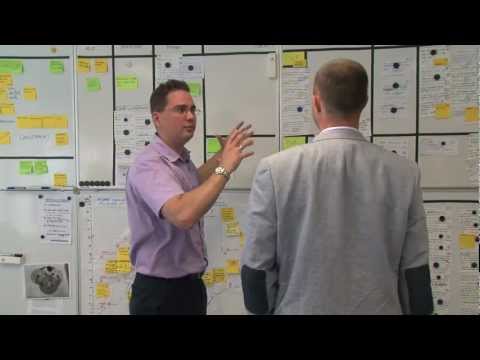 6 tags
Minimize requirements, maximize result
This document is a sequel to the article on our definition of ready. This is not an attempt to show the perfect requirements nor an instruction on writing requirements. This is merely an article showing how we're trying to achieve maximum results with minimal requirements. I strongly believe requirements do not serve any purpose other than a means to communicate with developers and clients. I...
3 tags
Using a Definition of Ready
Using scrum when developing software means you want to create working software in short iterations called sprints. By doing so it becomes easier to involve customers and minimizing the time to market for the most valuable features. In order to guarantee quality during these short iterations most teams work with one or more Definition(s) of Done (DoD). The DoD makes it clear to the development...
3 tags
4 tags
3 tags
4 reasons to give agility a try
I recently visited a client of ours who started working with our e-learning platform. With a dedication seldom seen, they started summing up all the goals they wanted to achieve and asked me how the software could support this. I must point out this was a company with thousands of employees and probably hundreds of training programs. Somewhat stunned my reply was "..and you want to achieve all...
Roman pichler's blog →
Great blog for product managers in Agile environments. It's been a great help to me so far and if you're interested in what agility could do for you I recommend it!
2 tags
Fedex days – an absolute must.
Have you ever tried to convince your manager to give your entire IT team a day off to work on whatever they feel like? He might think you've been in the sun to long and need medical attention: "Do you have any idea what this will cost me". "Aha…" you reply "… but do you have any idea what you stand to gain." This article should give any manager enough reasons to give the Fedex day concept a go. ...
4 tags
Our product backlog wall
The ones following this blog, or the one by Rob van Lanen, probably know by now that we go pretty extreme when it comes to Visual Management. This article is like a mid-term review on our journey to visualize product development and our efforts to get colleagues and customers involved. My first product backlog We've started using scrum at our company about half a year ago and since then...
2 tags